Well I just rechecked the online DA tracker and saw that it has changed from Pending to Approved!!!!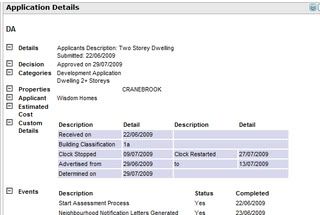 I have left a message for A at Wisdom to give me a call so we can get the ball rolling - - insert happy dance emoticon here!
On another note we flew back into Sydney from our 2 week honeymoon in Queenstown NZ on the weekend (which was absolutely fantastic) and neither of us really wanted to go back to work however this new house is not going to pay for itself!!
No doubt the updates will come thick and fast now that we are out of council so keep an eye out!